I am available at:
Follow me
Linkedin
Twitter
Medium
Digital Project Manager & Product Manager
contact@antoninlorain.com
(+33)7 56 98 13 02
Download my resume
• More than 9 years of experience on varied and complex issues
• Classic and Agile project management, excellent interpersonal skills, team spirit
• Technophile (API, Data, AI...) and jack-of-all-trades.
I help companies and organizations in the definition and implementation of digital strategies and the creation of innovative products (Websites, Applications web, SaaS).
A project? A question?
👨‍💻 I help companies & organisations to succeed in their digital transformation and to improve the quality and performance of their products.
🏆 I like to create products (website, application, SaaS) that are useful, engaging and that respond to your business and professional issues. To achieve positive results, I use, among other methods, Agile methodologies (Scrum, Lean and Kanban) and UX approaches (Design thinking, collective intelligence, workshops). My daily mantra: Focus, simplicity and communication.
👋 I am available to discuss your project and present you the way i could help you to reach your objectives.
Antonin LORAIN
🚀 My Expertise
• Digital project management
• UX Design & Methodologies
• Product Management
• Team Management
• Digital strategy: Acquisition, Content, SEO, CRM…
Experienced in various areas
Health, Insurance, Fintech, Energy, Sport, Transport, Distribution, Retail, Hotels, Public sector & communities, Defence & Army, Software publishing…
project management
Designing & developing optimised digital solutions and setting up high-performance webmarketing systems.

As a digital Project Manager, I have had the opportunity to work on various projects such as the design of websites and web applications, the digitalisation of sales tools, the improvement of bots or the implementation of SEM actions for key accounts (EDF, SNCF, La Banque Postale, Janssen, Groupe Barrière, Unédic) and startups.
Writing or supervision of functional specifications, specifications;


Project framing and launch;


Design of functional mock-ups, wireframes;


Management of operational implementation & quality control of deliverables;
Management of internal and external teams, ability to manage and work with transverse teams;
Testing and verification of graphic, functional, back-office and third party recipes;


Recommendations for improvements, advice;


Planning management, activity monitoring, results reporting;
Definition and implementation of digital strategies: Affiliation, SEM, Display, digital activation, social media, emailing campaigns.
Product Management
Designing digital products and services continuously & Improving their performance and quality  
As Product Owner and Product Designer, I had the opportunity to work on the design, improvement and development of Fintech, Insurance, Health and Cybersecurity products… for companies such as AXA Climate, the National Centre for Spatial Studies and Fortia.
Requirement Gathering : Trade workshops, opportunity and feasibility study ;


Product vision definition and implementation of the roadmap ;


User journey modeling, Mapping ;


Writing User Stories ;


Managing and prioritizing the Product Backlog ;


Providing support for Team, Handling technical and functional recipe of deliverables;
Definition and monitoring of KPIs, measurement, testing features , continuous feedback ;
.
Agile ceremonies (Daily, Sprint Planning, Retrospective & Demo) ;
Implementation and training in good practices (Planning Poker, WIP limits, ...).
UX DESIGN
Design & optimise engaging and positive experiences for your users (UX) and customers (CX).
As a UX/UI Designer, I have had the opportunity to work on management software enhancements, Customer Area design and conversion tunnel optimisation for companies such as Wolters Kluver, the Centre Scientifique et Technique du Bâtiment (CSTB) and Bouygues Telecom.
Modeling customer experiences and user journeys ;


User Research: User interviews, Exploration of usability, Analytical data... ;


Facilitating design workshops ;


Prototyping and wireframe design ;


Continuous Improvement: User Testing, AB Testing, etc...
✓ Curiosity & creative force (proactive)
✓ Adaptability
✓ Prioritizing & organization
✓ Good interpersonal skills
✓ Teamwork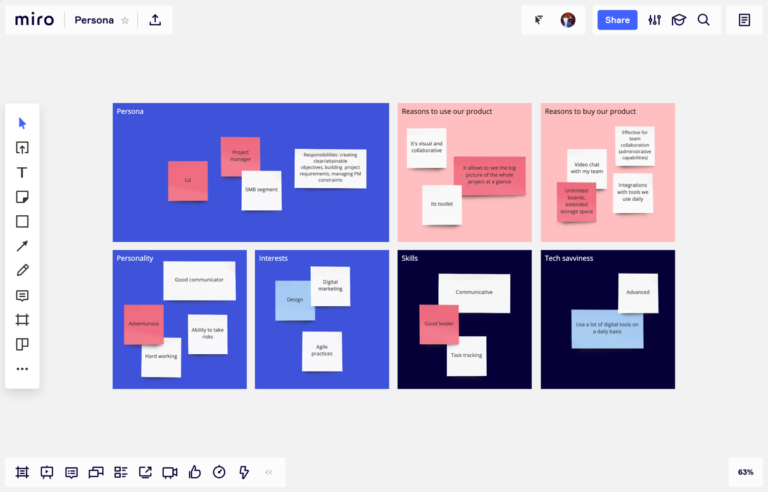 • Project management:Jira, Redmine, Trello, Basecamp, Azure devops
• Team collaboration: Miro, Mural, Slack, Teams
• Office automation: Office suite, G suite
• Tracking: Google Analytics, Google Tag Manager
• Prototyping: Adobe XD, Sketch, Figma, Invision, Zeplin, Axure
• Content Management: WordPress, Drupal, Contao, Magento
• Customer Relationship Management: Salesforce
• Familiar" Frameworks JS: React, Angular / CSS: Material design, Blueprint, Bootstrap
Dernières expériences professionnelles
Product Owner & Product Designer
Conception d'un outil BtoB de gestion et de monitoring des catastrophes naturelles pour
AXA Climate
.
Réalisation d'une étude Marketing pour la BU VIH de
Gilead
afin d'évaluer et de définir un plan d'actions pour les PVVIH.
Chef de projet Digital, marketing
Chef de projet fonctionnel
Conception d'un outil SAAS de gestion des demandes d'information et de réclamation pour
Unédic AGS
.
Sessions de formations sur les tendances graphiques et la communication digitale pour
Stratégies Formation
.
Conception d'un outil SAAS de cybersécurité pour l'identification multicanale de malveillances. Projet réalisé pour le
CNES
.
Conception d'un Service de transport à la demande.
PopValet
est spécialisé dans le déplacement de véhicules pour le compte de loueurs, concessionnaires et constructeurs.
Directeur de projets - Associé
Sourcing, management des équipes et gestion de projets.
C'est Extra !
est une agence digitale "One project/One team" qui a pour spécificité de constituer des équipes sur mesure en fonction des projets et des besoins de ses clients.
Refonte de Lamy Optimium, logiciel de gestion à destination des cabinets d'avocats pour
Wolters Kluwer France
.
Conception d'une Solution SaaS permettant d'organiser des assemblées générales de A à Z, de l'envoi de la convocation au dépôt aux greffes.
Easyshares
est une solution automatisée de gestion pour les avocats, les experts comptables et les directions générales.
Responsable Produit/Associé
Conception et développement d'un service de transport pour les enfants.
Conception d'un service dédié à l'emploi et au développement de l'employabilité.
MyKijob
est le premier Assistant mobile pour les lycéens, salariés, étudiants, demandeurs d'emploi, intérimaires, etc.
Vous souhaitez en savoir davantage sur mes expériences ?
Avis de collègues & clients
Professionnel, force de proposition, flexible et à l'écoute ! Très agréable de travailler avec Antonin !
Une des grandes qualités d'Antonin est sa capacité à s'adapter rapidement à la culture d'entreprise de son client. Très à l'écoute, excellent créatif, il propose également une vraie démarche de conseil.
Très bon travail ! Antonin a apporté des suggestions très créatives et pertinentes. Travail accompli en temps et dans le budget. Qualités principales : Très efficace, relationnel agréable, délais respectés.
Designer de formation, mon parcours s'est construit d'expériences en expériences, au fil d'opportunités et de rencontres.
En 2004, je débute ma carrière dans différentes agences de communication (retail, sport et web) évoluant jusqu'au poste de responsable du pôle web et manager d'une équipe de 7 personnes.
Convaincu que la compréhension des utilisateurs est une des clés pour la réussite d'un service ou d'un produit, je m'intéresse alors à l'approche Design thinking et aux outils et méthodes d'innovation.
En 2009, je créé l'agence digitale C'est Extra ! qui a pour spécificité d'être une Agence "One projet/One team". Garant de la conception et de la production, j'interviens comme directeur de projets en manageant les différentes équipes projets.
En 2014, je suis un MBA en Stratégie digitale afin de pouvoir concevoir des dispositifs numériques cohérents et efficaces.
Aujourd'hui, j'interviens dans le cadre de projets et de missions internes en gestion de projet, product Management et consulting.
P
a
p
a
u
n
p
e
u
s
p
e
e
d
!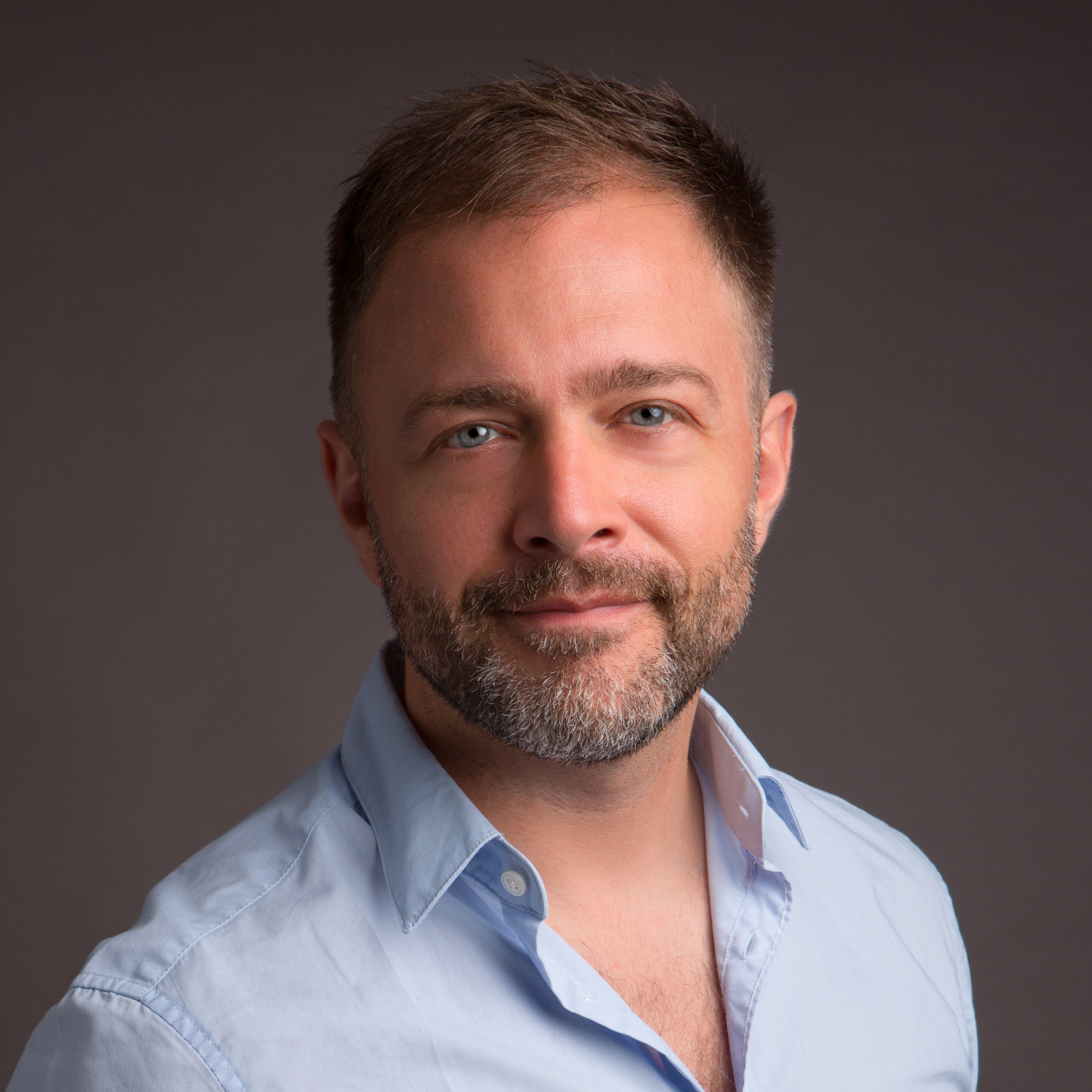 Qui suis-je ?
Originaire d'Annecy, j'ai grandi au milieu des bulles champenoises. Je suis venu à Paris pour mes études et suis resté depuis sous le charme de la capitale.
Une phrase qui me définirait ?
J'ai besoin d'apprendre de nouvelles choses en permanence : livres, formations…
Mes lectures du moment ?
"Guide pratique de l'intelligence artificielle dans l'entreprise" de Roder et "Nudge : La méthode douce pour inspirer la bonne décision" de Thaler.
Quels sont les traits majeurs de ma personnalité ?
J'aime le challenge et être utile aux autres.
Quel choix a le plus contribué à mon épanouissement pro ?
Etre en phase avec les valeurs  des entreprises pour lesquelles je travaille. Je suis également très attentif à l'environnement de travail qui doit être à la fois stimulant et bienveillant.
Un modèle de leadership inspirant ?
Elon Musk m'inspire beaucoup par son approche technologique et digitale de l'innovation. C'est également un excellent storyteller !
Si j'étais une chanson ?
Je serais Voodoo Child de Jimi Hendrix. Une base solide de blues, des riffs efficaces et des solos inventifs et originaux.
Si j'étais un animal ?
Je serais un puma… pour ses qualités de persévérance et de détermination.